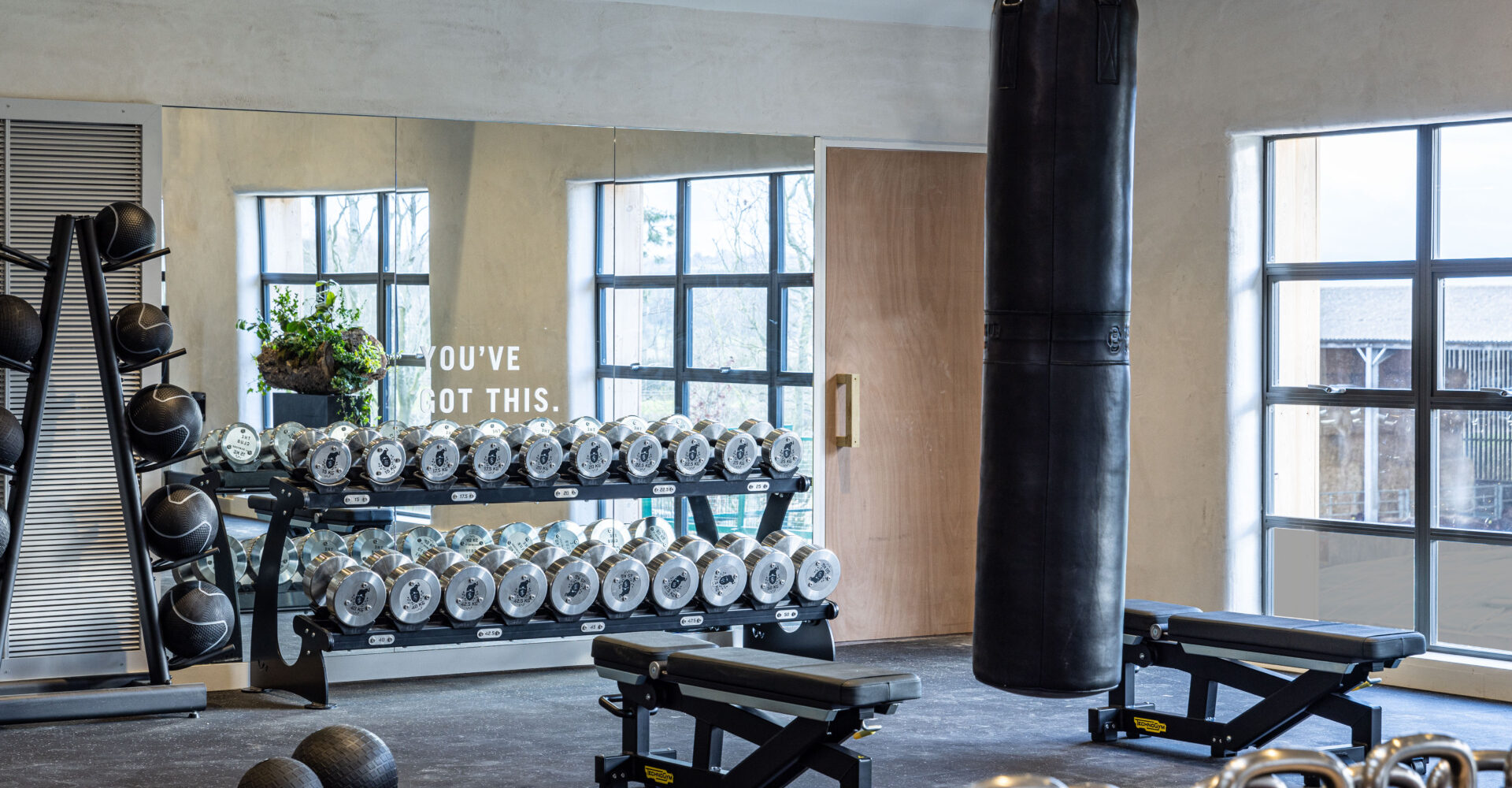 Bamford The Club
Working with the gym management team, we created a selection of bespoke boxing bags for use on the gym floor.
These bags have the property logo heat de-bossed into the leather panels and were supplied in a range of sizes and weights.
The Boxing Bags are hung on a ceiling track which allows them to be moved in and out of the gym to cater for classes and open gym workouts and provide flexibility if the area needs clearing quickly.
More at https://www.bamfordclub.com/