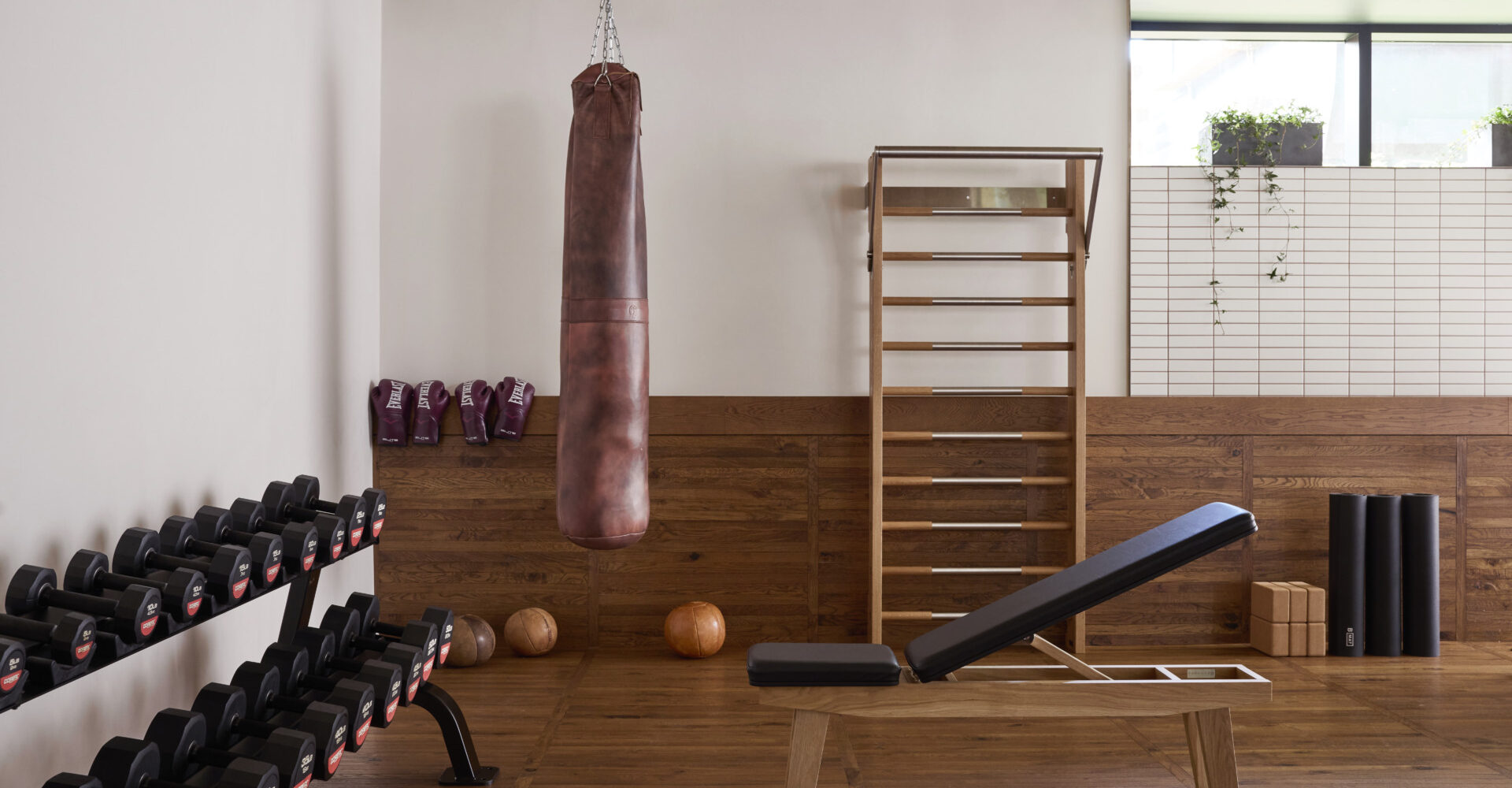 The Royal Hotel
This luxury hotel gym in Picton, Ontario was opened to guests in late 2022.
The space forms part of an incredible wellness offering, and features a number of our products.
Seen here is our Folding Wall Bar and Adjustable Bench, which were supplied along with a Wooden Plyo Box and Exercise Ball Holder. We were contracted by the hotel's interior designer to deliver these products towards the end of a long refit.
The products were made in American White Oak in order to match the same material used throughout the interior of the property.
See more at www.theroyalhotel.ca