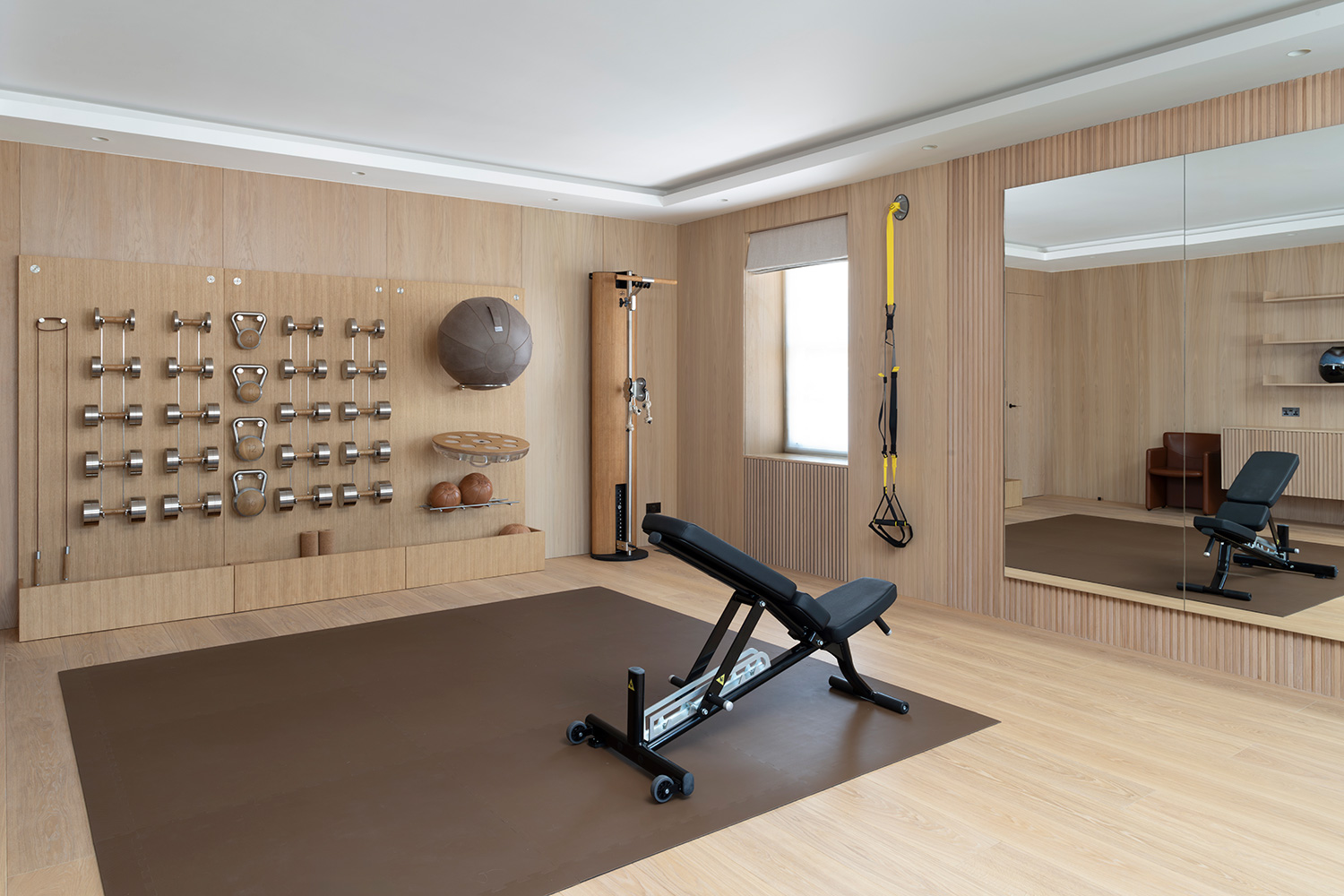 Cadogan Home Gym
This beautiful duplex apartment in London was totally refitted by its owner in the Summer of 2023.
Originally 2 separate dwellings, the properties were connected and turned into a single home for a client who frequently travels internationally for business, but has a passion for staying healthy.
Paragon Studio were commissioned to do a complete design of the gym including provision of bespoke equipment in Oak and Steel; and recommendation of supplementary accessories and flooring.
For this ambitious project we created our first triple wall storage unit – with a new module to hold both dumbbells and kettlebells. This has now become a staple within our range of configurable storage options.
A NoHrd Slim Beam, also in Oak, completes the gym with a smart and compact cable training facility.